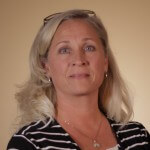 LammTech is happy to announce that Melinda Beeler has joined the information technology firm as a Client Engagement Specialist. In her role, Melinda will work with LammTech clients to ensure they are successfully engaged with their integrated information technology solutions and are realizing the full potential of their partnership with LammTech.
"We are very excited to welcome Melinda to our team at LammTech," said Robert Lamm, President/CEO of LammTech. "We feel confident that she will provide the company the means to strategically grow our business while providing valuable guidance to our clients."
Beeler holds a Master's Degree in Business Administration and a Bachelor's degree in Biology. Before joining LammTech, Beeler worked for IBM as an Audit/Compliance/Security expert as well as a Service Delivery Manager in their Sarbanes Oxley Program. Her extensive background includes C-level leadership roles involving risk management, budgeting, auditing, information technology management, and policy management.